---
Why should I adopt a dog from Rescue?
There is a wonderful, loving Eskie waiting for you.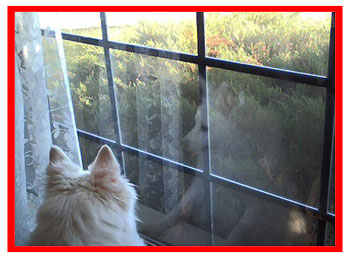 By adopting from Heart Bandits, you are helping to save the life of an Eskie in need. Pets purchased from a pet store, puppy mill, or backyard breeder perpetuates the puppies-for-profit industry.

Rescue organizations are not against all breeding. There are a few high quality conscientious breeders who understand the need to continue the breed without contributing to the millions of dogs killed in shelters each year.

---
How do I adopt a Heart Bandits Eskie?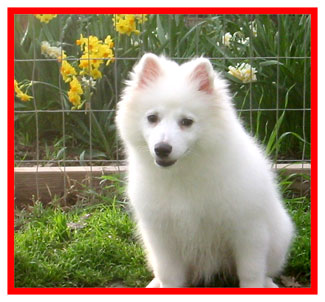 All adoptive homes must complete an adoption application prior to adopting a Heart Bandit American Eskimo Dog. Each application is screened. Based on this information, we will attempt to match you with the appropriate Eskie in your area. At the time of the adoption an adoption fee will be charged and you must sign the Heart Bandits adoption agreement. The adoption fee varies with the location of the chapter housing the Eskie ($175 to $300). The fee is based on the average cost of veterinary services in that area.
All dogs adopted from Heart Bandits
are in good health

unless adopted as a "special needs" Eskie with full understanding of medical needs.

are Spayed/Neutered

unless under six months old (spay/neuter required by contract when of age)
unless there is a significant health risk (breeding not allowed by contract)

are current on vaccinations

Rabies
DHLPP (may also include bortadella)
and, in at risk regions, be Heartworm negative and on preventative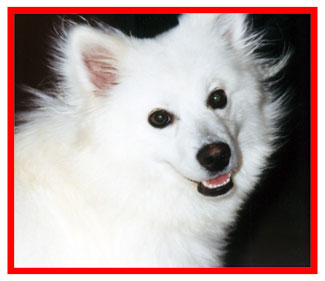 Though you may think our adoption procedures are a bit stringent, please remember that many of these are dogs have already been separated from a home, and not always a loving one. Some have been through the frightening experience of being in a shelter. We try very hard to make the adoptions successful, and make the best possible decisions for the dogs.
Our adoption process helps to assure us that you are ready for the commitment and responsibility of adopting a dog into your family. Our top priority is the right Eskie into the right home. Adoptions are not completed unless everyone is happy - you, the Chapter Director involved, and the Eskie.

---
If you are interested in adopting a Heart Bandits American Eskimo Dog,
the first step is to fill out an Adoption Application.
This will start the adoption process and put you in contact with one (or more) of our chapters.
You may choose to complete the Online Adoption Application
Copy and paste the application text to an E-mail Text Adoption Application
Request an application be E-mailed or mailed to you.
Include your name, E-mail or postal address, & the application(s) you wish to receive.
(Adoption, Membership, Foster Home, or Chapter Application)

559-787-2459
Heart Bandits, PO Box 4322, Fresno, CA 93744