Home
|
News & Snapshots
|
Eskie Info
|
Chapters & Available Eskies
|
How to Adopt
|
Adoption Application
Be a Foster Home
|
Supporting Membership
|
The Eskie Railroad
|
In Our Hearts
|
Documents
|
Helpful Links
---
~ Heart Bandits News ~
Thank You!
To all who volunteered, donated, adopted, fostered, transported, followed on Facebook, networked Eskies in need in 2012. We are so grateful for your support!
Try a PetFinder search
One of the largest searchable databases of animals needing homes. Many shelters & rescue groups (including our chapters) utilize this valuable resource.
www.petfinder.com
Need Help?
If you need to give up your Eskie or alert us of an Eskie needing rescue, please contact the chapter(s) nearest you for the quickest assistance.
Chapter List
~ Eskie Snapshot ~
Feature photos of Heart Bandits Eskies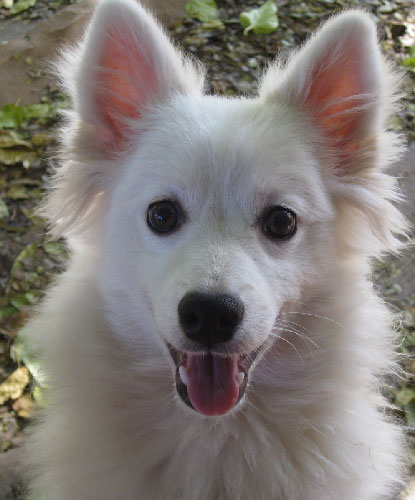 Life is Joy!


Eskie Snapshot Archive

---
"Dogs need to sniff the ground; it's how they keep abreast of current events.
The ground is a giant dog newspaper, containing all kinds of late-breaking dog news items,
which, if they are especially urgent, are often continued in the next yard." ~ Dave Barry
---

Home
|
News & Snapshots
|
Eskie Info
|
Chapters & Available Eskies
|
How to Adopt
|
Adoption Application
Be a Foster Home
|
Supporting Membership
|
The Eskie Railroad
|
In Our Hearts
|
Documents
|
Helpful Links

© 1996-2013 Heart Bandits, Inc. All rights reserved |
Privacy Policy
|
Contact
| Updated on 7/28/13