In Our
Hearts

---

Home
|
News & Snapshots
|
Eskie Info
|
Chapters & Available Eskies
|
How to Adopt
|
Adoption Application
Be a Foster Home
|
Supporting Membership
|
The Eskie Railroad
|
In Our Hearts
|
Documents
|
Helpful Links
---
Poems
---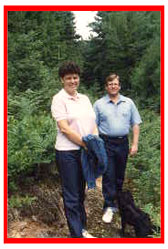 Bob Davis - Heart Bandits Founder

Carol Davis ~

My husband Bob was a wonderful man who worked and played hard. He worked at CompuServe for over 20 years and enjoyed every day of it. Bob was the Executive Director of Heart Bandits American Eskimo Dog Rescue which we founded in January, 1996. He also served on the boards of The Humane Society of Delaware County and Golden Endings Golden Retriever Rescue.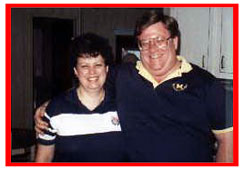 Bob worked tirelessly at improving
the lives of homeless dogs.

Bob died on April 6, 1999, at age 51.
He is missed every hour of every day
by those who knew and loved him.

---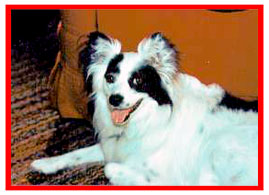 Bandit ~ 1981-1992

Bandit was the first rescue for Bob & Carol Davis and their first exposure to Eskies. Although it was never determined what Bandit was mixed with, she was an Eskie in every way except for her black spots. The name Heart Bandits is partly inspired by their beloved Eskie mix. Bandit stole their hearts as well as many pairs of shoes.

---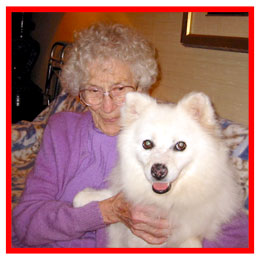 Wayne Peters

Wayne was an inspiration and mentor to many people involved in dog rescue. She had been rescuing Eskies and Keeshonds in the SF Bay Area since 1966. Her spirit was young and vibrant, and, as she had wished, she was involved in dog rescue until her dying day.

Wayne passed in May of 2002, she was 89.
---
"If there are no dogs in Heaven, then when I die I want to go where they went."
~ Will Rogers
---

Home
|
News & Snapshots
|
Eskie Info
|
Chapters & Available Eskies
|
How to Adopt
|
Adoption Application
Be a Foster Home
|
Supporting Membership
|
The Eskie Railroad
|
In Our Hearts
|
Documents
|
Helpful Links

© 1996-2014 Heart Bandits, Inc. All rights reserved |
Privacy Policy
|
Contact
| Updated on 2/2/12